M I X O L O G Y
Blend your beautiful.

Mixology lets you combine our products to create additional products. It's revolutionary really. Traditionally, you purchase a specific product for a specific purpose and it can only be used for that one thing. Enter Mixology.


Let's say you need a super hydrating night cream. Just add some Rain to your moisturizer, Clarity, and soak in the moisture while you slumber. Skin feeling dull? Combine Honey Bee with Ashes for a Brightening Face Mask. Honey Bee can also be combined with Sand to create a Plumping Face Polish. You get the idea.


Our collection of skin products are formulated with Mixology in mind. So when you purchase our products, you are actually getting much more than you bargained for.
Reinvent your face cream.
2 beautiful blends that completely transform your daily moisturizer.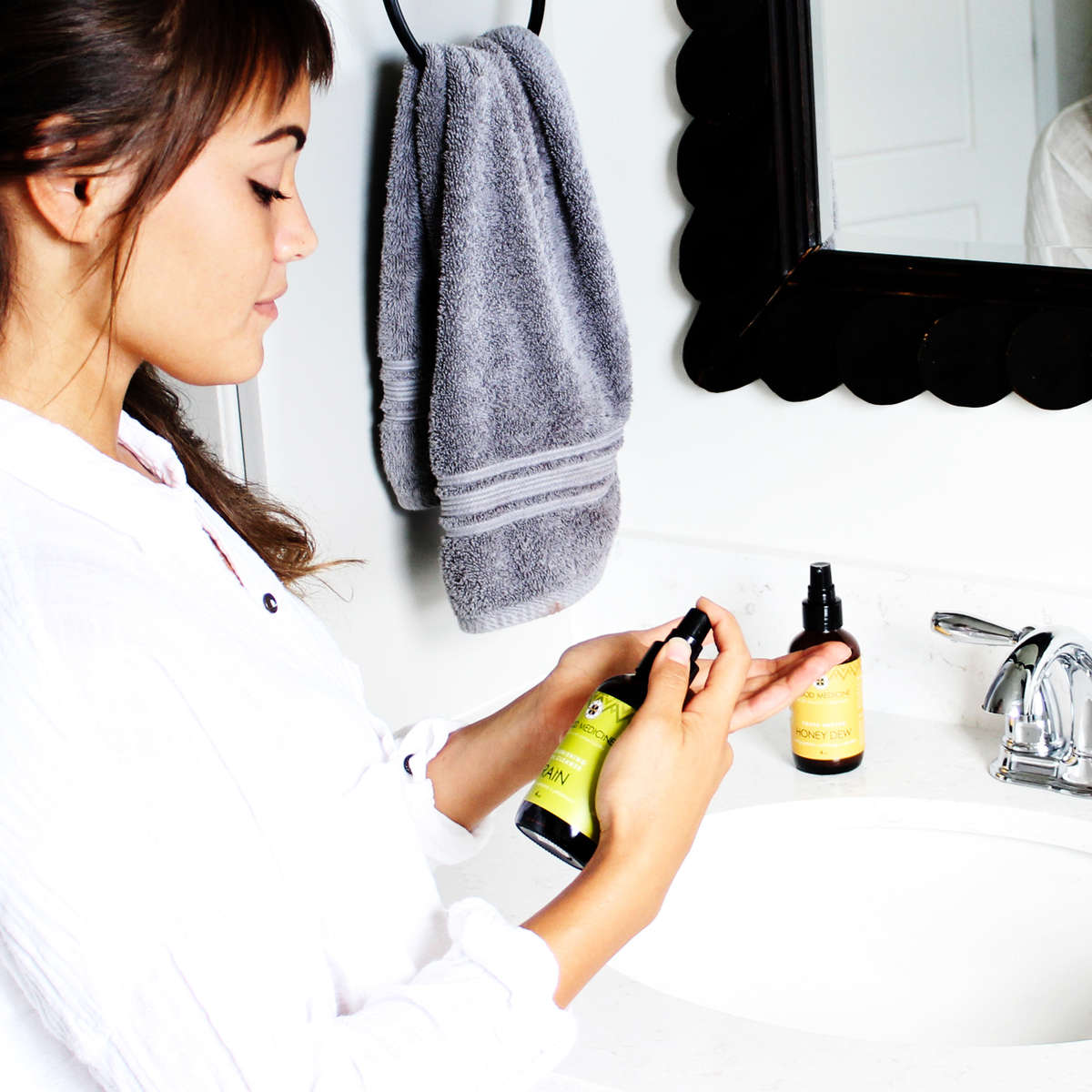 Ultra-light Face Hydrator
Superfoods and powerful oils create a perfect blend for summer skin.


DESIRED TEXTURE: Silky fluid


Apply to freshly cleansed skin using your fingertips in light tapping motions.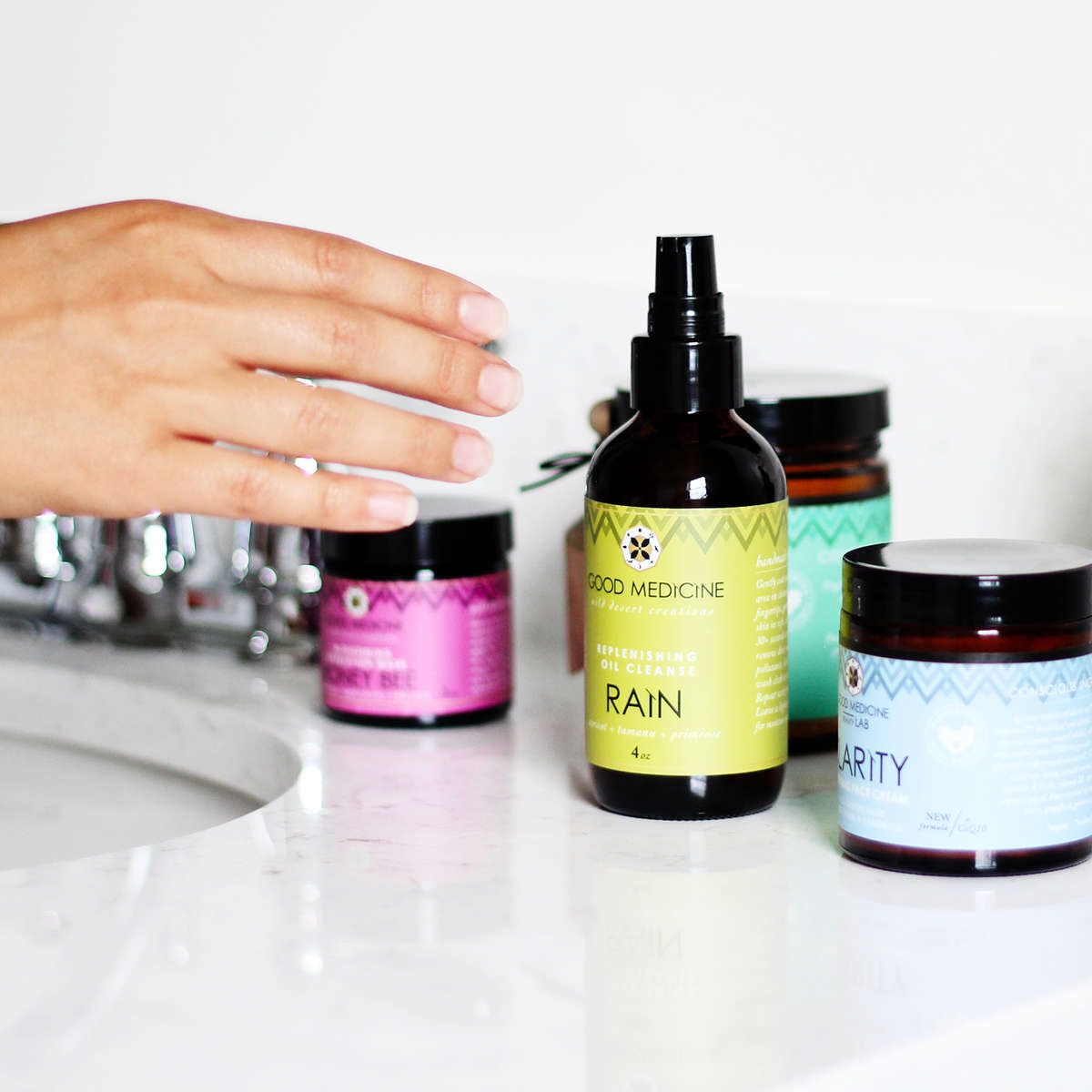 Succulent Night Cream
Pump up hydration while you sleep to boost healing and rejuvenation.


DESIRED TEXTURE: Dense cream


Apply to the entire neck and face by resting the hands lightly over the face in a soft caress.
A mask for every skin concern.
CAUTION: May ignite smiles on contact.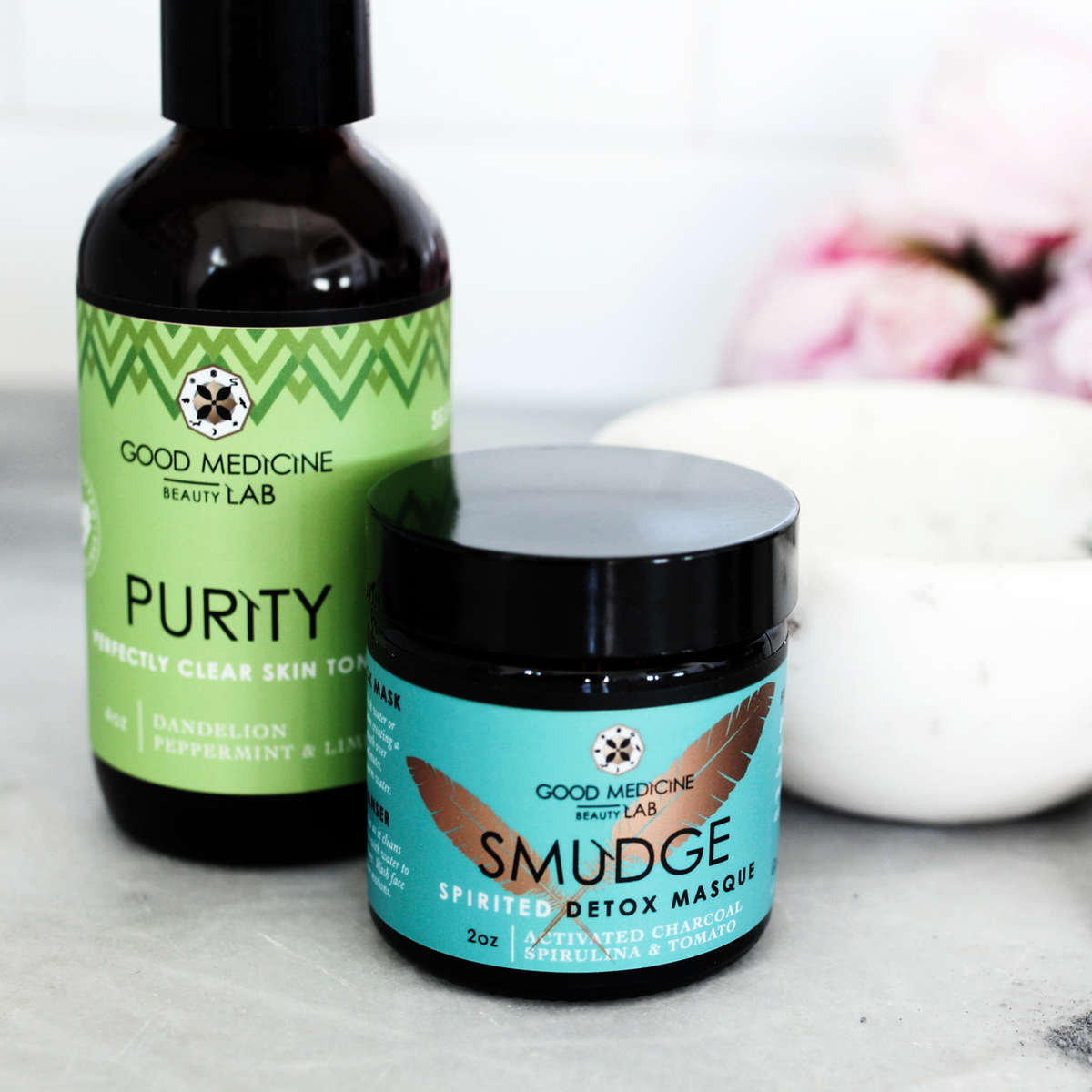 Purifying Facial Mask
Amazing for acne prone or overly oily skin conditions.


DESIRED TEXTURE: Thin fluid


Smooth this powerhouse compound over the entire face and neck area using circular motions. Leave it on for 3 minutes (longer is not better). Gently remove with a warm moist washcloth.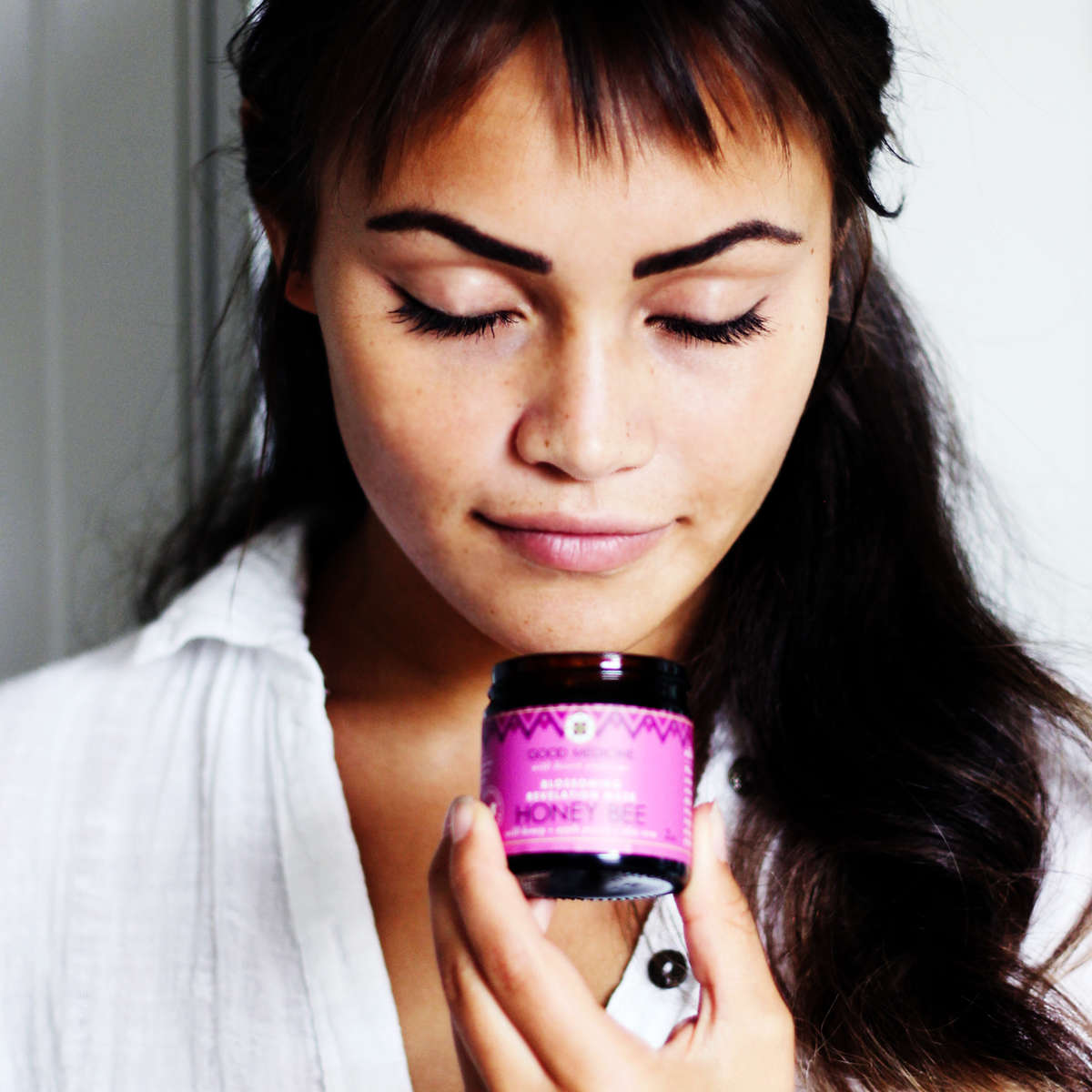 Just Kissed Brightening Facial Mask
A power-punch of vitamin C clears, hydrates and smooths - leaving a rosy glow that lasts all day.


DESIRED TEXTURE: Meringue


Apply to the entire face and neck area using a light touch. Softly move the blend with your fingertips in small, circular motions. Let it rest on your skin for up to 2 minutes. Remove completely with a warm, moist washcloth.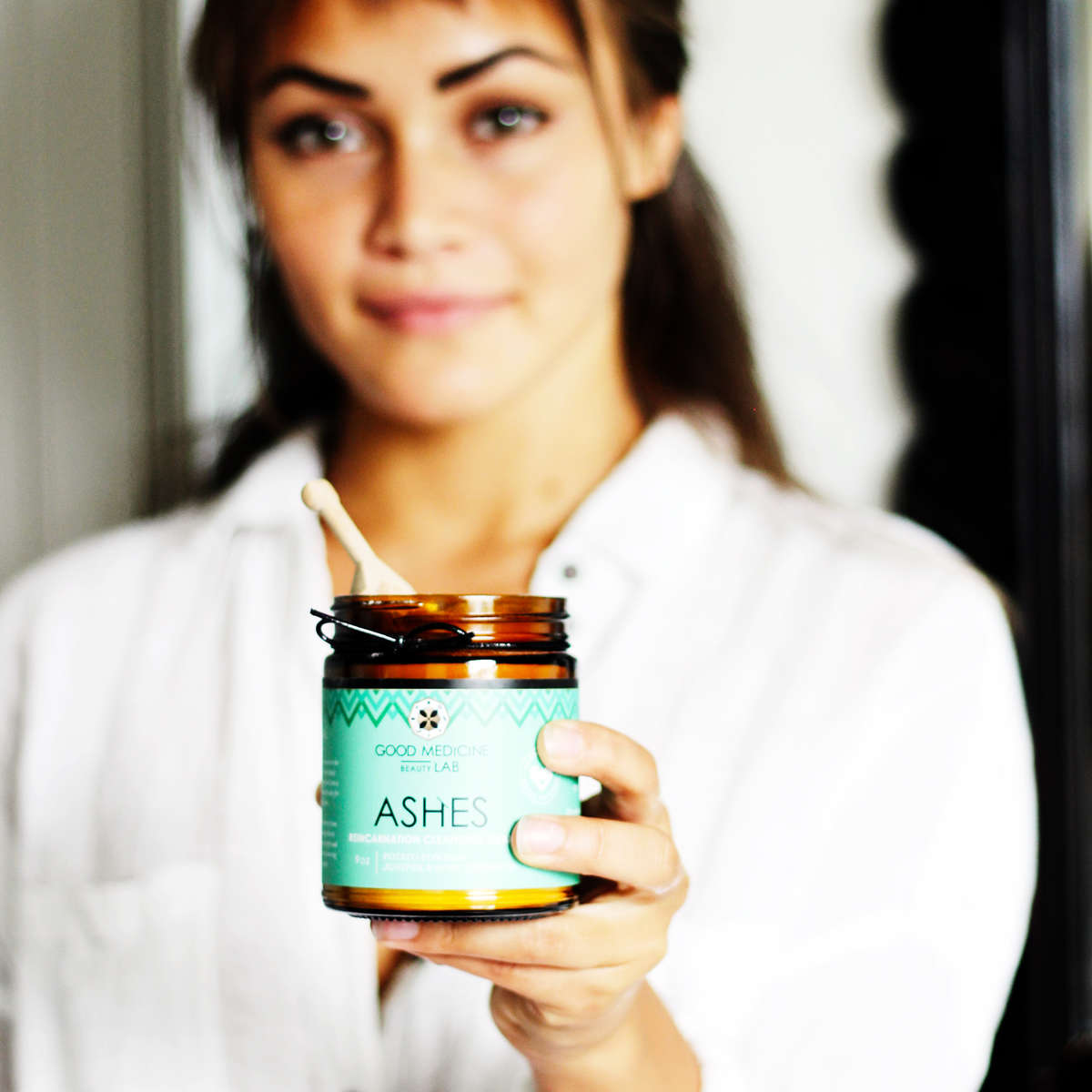 Magical Facial for Dull Skin
Miraculously revive a lackluster complexion.


DESIRED TEXTURE: Light Meringue


This is our little secret to lighten age spots and revive tired, dull skin. You will feel it warm and tingle as its magical powers brighten, tighten, and nourish the skin – leaving you rosy and glowing.


Lightly dust the palm of your hand with Ashes (a little goes a very long way). Pump about a teaspoon amount of Honey Dew on top of the Ashes and blend together. Using your fingertips, apply this blend to the entire face taking care to avoid the eye area. Leave it on for up to 10 minutes before removing with a warm moist washcloth. Take care to pat this mask off the skin rather than rub with the cloth. Follow immediately with a generous application of Honey Dew.


- or -


SPOT TREAT AGE SPOTS


If you would like to use this blend to lift age spots, simply apply a dab to desired area and leave it in place for up to 30 minutes per treatment. Be patient and be consistent.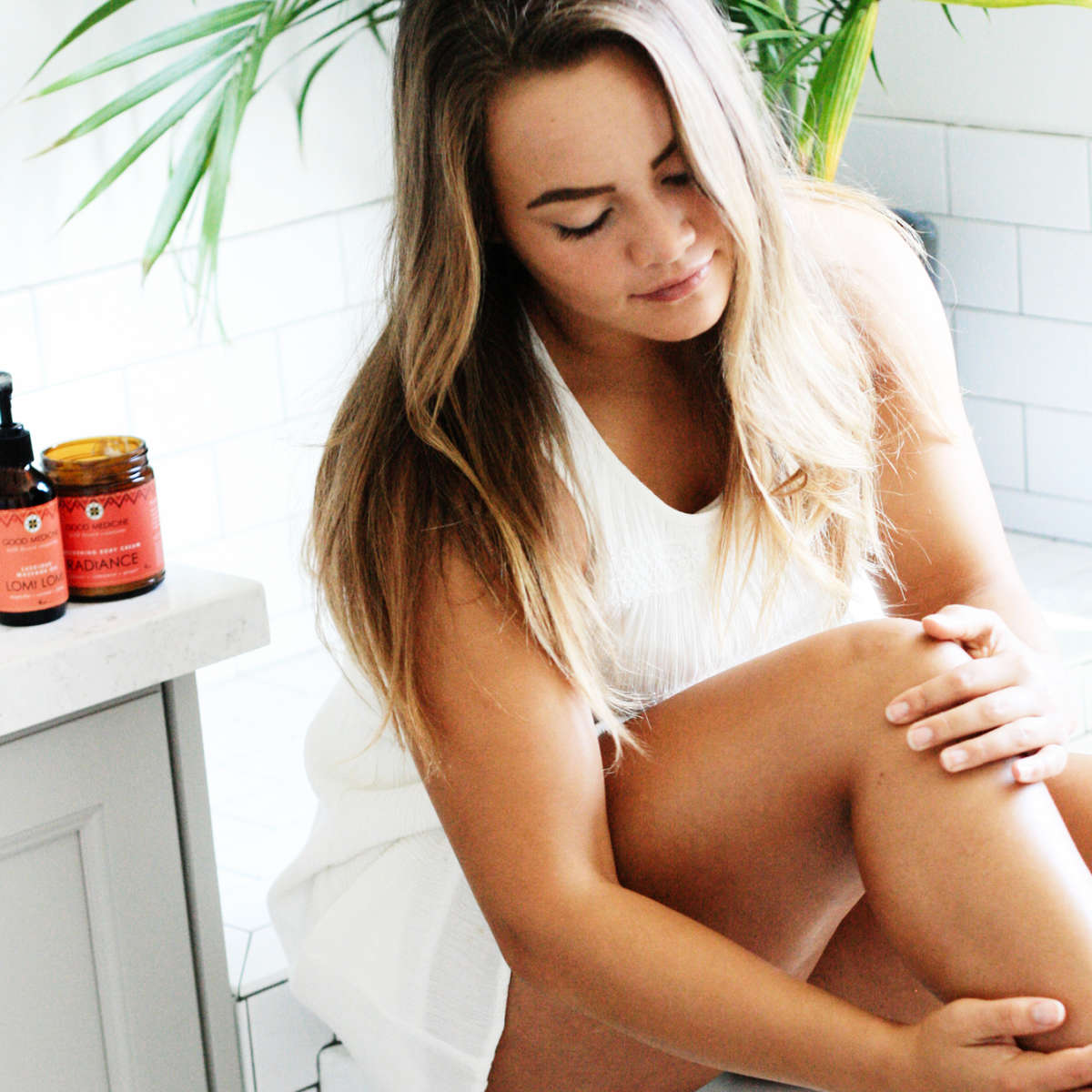 Super Glow Body Polish
Clear waste and remineralize the skin – revealing a beautiful fresh layer of skin.


DESIRED TEXTURE: Soufflé


Apply this amazing, fluffy cream using your fingertips and move it in sweeping, circular motions around the entire face and body. Let it rest on the skin for a few minutes before gently removing with a warm, moist washcloth.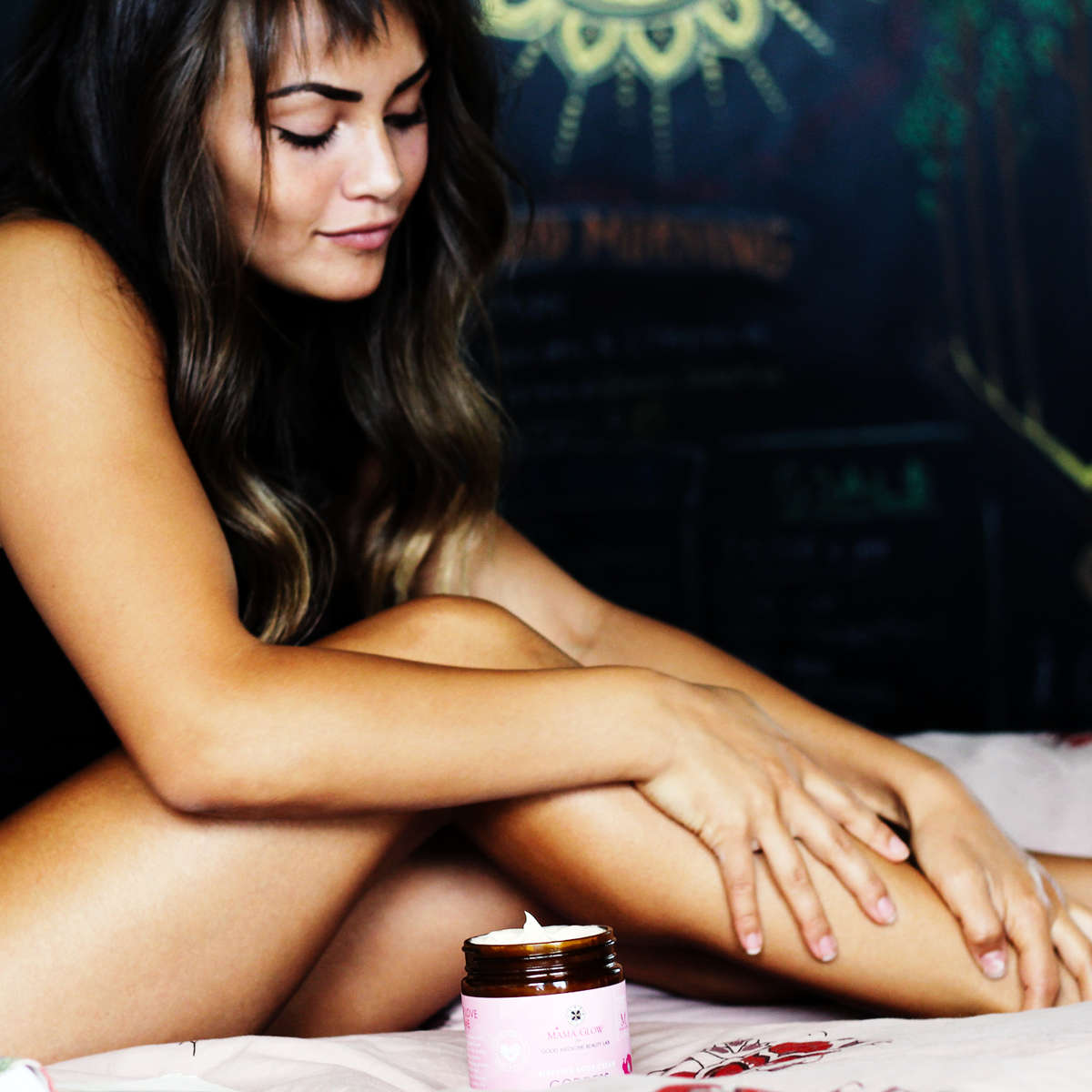 Glow Time
Bare it all. Bare it beautifully.


DESIRED TEXTURE: Rich Soufflé


Mix this gorgeous blend in the palm of your hand or a small bowl if you prefer. Blending the cream with the oil takes it deep into the skin, creating a long-lasting layer of hydration. Wild desert botanicals deliver vital nutrients while protecting your precious skin from the harsh elements. Luscious oils of rose and coconut make you look and feel like the goddess you are. No need to reapply. This blend will last all day long.