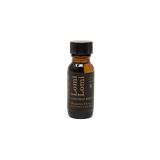 Good Medicine Beauty Lab
LOMI LOMI Luscious Body Oil

Magnolia Flowers, Coconut & Kukui
This luscious massage/body oil whisks you away to tropical isles of pure bliss. Lomi Lomi is loaded with gifts of pleasure and health. It has the remarkable ability to moisturize your skin without making it greasy, leaving you glowing and fresh. This glorious blend of oils absorbs quickly and deeply into the skin and actually enhances its integrity – leaving it light, supple and soft all day long.
Lomi Lomi blends magnolia and coconut oils in a way that carries you instantly into a happy place. Antiviral and antibacterial properties protect your precious outer coat from environmental pollution. Prepare to fall into a state of sweet contentment and delight.
MIXOLOGY BEAUTY BLEND: Combine Lomi Lomi with Radiance Enlivening Body Cream for a luscious hydrating boost and a natural glow that lasts all day.
Feed Your Skin
Hydrates & moisturizes
Protects & heals
Guards against environmental toxins
Fights infections
Aphrodisiac (love potion)
It's Good Medicine
Impassion your senses with Lomi Lomi luscious massage oil brought to the desert by our own Hawaiian native friends. This oil blend is inspired by the Hawaiian traditions of continuous movement and balance. Prepare to fall into a state of sweet contentment and pure delight.
How To Indulge
After a warm bath or shower, while the skin is still damp, apply a generous amount of Lomi Lomi to the entire body. Breathe deeply into the sweet aroma of magnolia and coconut and enjoy a time of simple relaxation. Use it to massage, with loving hands, in a deep continuous motion to restore energy flow.
Enlivened Ingredients
Avocado oil, kukui nut oil, organic olive oil, vitamin E T-50. Magnolia attar, coconut attar.
We are women who know what we want. When we set out to create a line of clean, luxury skincare formulas SIZE was a top priority. Because yes, size matters. We want our customers to feel pampered, unlimited, and connected to our products. This is why we create highly-concentrated formulas (a little goes a long way) but we don't stop there. We strive to surpass standard sizes you have become accustomed to.
We feel like beauty industry standard sizes just aren't good enough. Our full-size facial formulas are usually twice the standard size. Our Deluxe Minis last for 2-3 weeks rather than a single-use sample that you find at the beauty counters. So go ahead, there is plenty in each bottle to treat yourself like the goddess you are.
Luscious Lomi
I could bath on this oil daily and never get tired of the richness it holds, both in texture and smell. It brings your senses alive while softening and nourishing not only your skin but your energy as well.
THE SMELL!!
I'm going to start by saying this oil has the most pleasant smell. It's so subtle, light and airy. It's not overly oily and goes on smooth. I absolutely love it!
Favorite body oil ever!
This oil is soooo moisturizing I'm obsessed! Amazing ingredients and smells heavenly!
Love this oil
This oil keeps my skin so hydrated and the scent is amazing!
Luxury In A Bottle
What a beautiful way to unwind at night. Massage heavenly oil everywhere to wake up gorgeous and moisturized!