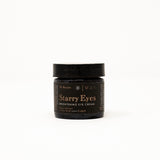 Good Medicine Beauty Lab
Deluxe Minis

Not ready to commit to a full size product? 
DELUXE MINIS ARE MADE TO IMPRESS.
Not just a sample... a Deluxe Mini formula lasts you up to three weeks so you can really fall in love, because we know love takes time. Each and every order over $50 comes with a complementary Deluxe Mini.
Kiss disappointing samples goodbye. Say hello to your new favorite product you didn't know you've been waiting for all your life.
We are women who know what we want. When we set out to create a line of clean, luxury skincare formulas SIZE was a top priority. Because yes, size matters. We want our customers to feel pampered, unlimited, and connected to our products. This is why we create highly-concentrated formulas (a little goes a long way) but we don't stop there. We strive to surpass standard sizes you have become accustomed to.
We feel like beauty industry standard sizes just aren't good enough. Our full-size facial formulas are usually twice the standard size. Our Deluxe Minis last for 2-3 weeks rather than a single-use sample that you find at the beauty counters. So go ahead, there is plenty in each bottle to treat yourself like the goddess you are.
Leaves skin amazingly clean
I alternate Ashes with the Sand Red Desert Mineral Polish and my skin looks so much healthier now. Love it!
So smooth
Soothing and exfoliating at the same time - I don't know how but it's magic!
Must Have
Firstly - the Starry Eyes cream is divine. It smells light and has a cooling affect.
Secondly - the travel size is perfect for daily or on the go use. The product itself lasts a long time and a little goes a LONG ways!
Honey goodness
Smells like honey and essentially oils & makes skin very soft! Love all the ingredients in this mask.
Whole Shebang Minis
I ordered the whole shebang so I could try multiple things and see what I liked and what I would use. Well… I liked everything 🙃 and am slowly purchasing the larger versions of items I will use most often. The facial oil rain, starry eyes and clarity to start. The minis are perfect for traveling or taking to the gym and office.