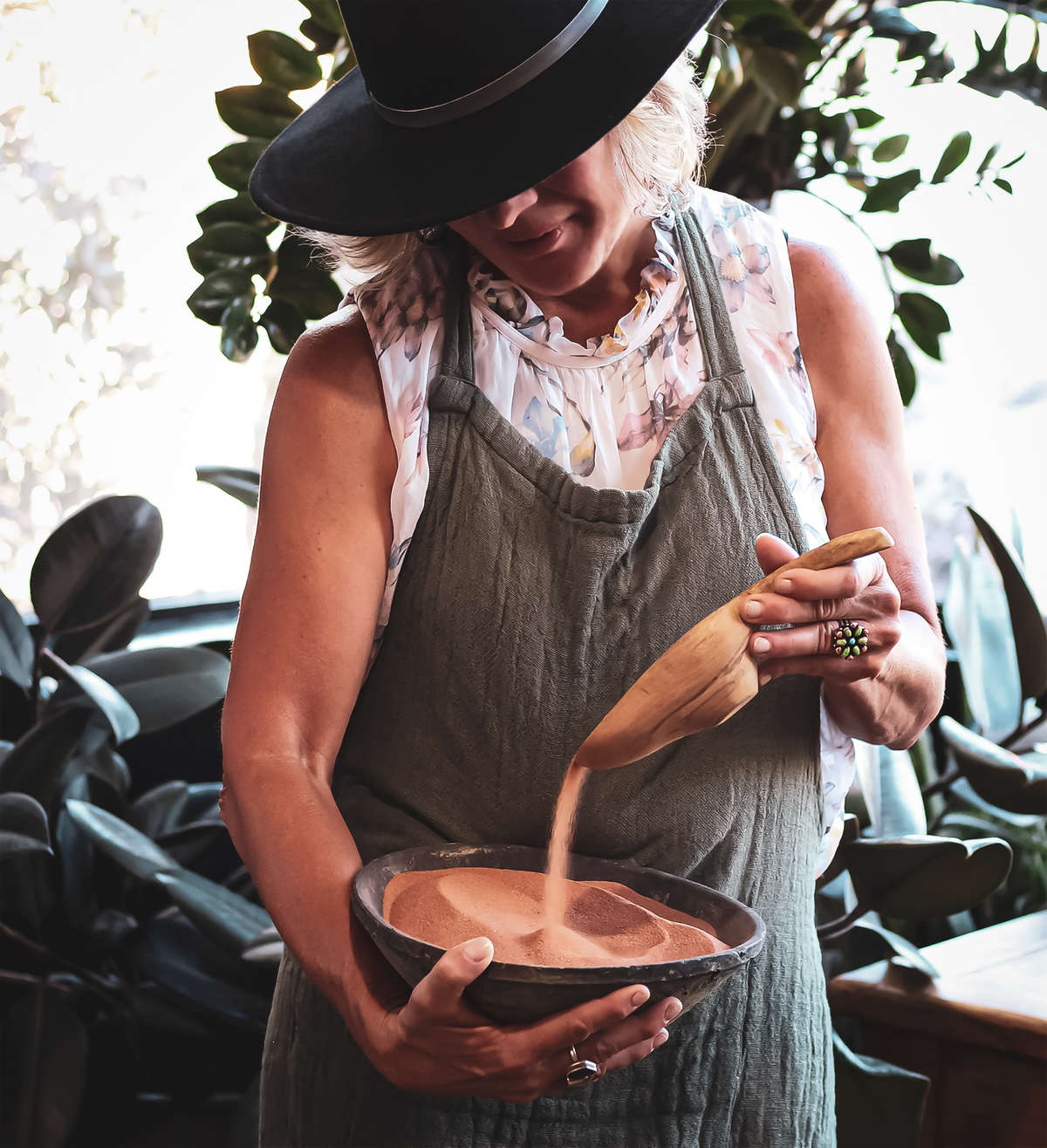 Our Legacy
Grandmothers always hand down wisdom and love. In this particular case, my grandmother handed down, along with her wisdom and love, many of these gorgeous skincare formulas. She was before her time. I like to picture her, a vision, wandering through the desert, collecting medicinal plants to create her own healing balms and tonics. And now I, along my business partner Karen, get to be the caretakers of Good Medicine Beauty Lab. We come to work in our lab, deep in the Southwest desert, everyday, conscious of my grandmother's legacy. We honor her as we honor you, our customers, for whom we continue to create these desert-born, miracle-working formulas.

We are now the stewards of these tried and true formulas, many of which are derived from ancient medicinal wisdom. Creating them, bottling them, and sending them to you makes us very happy.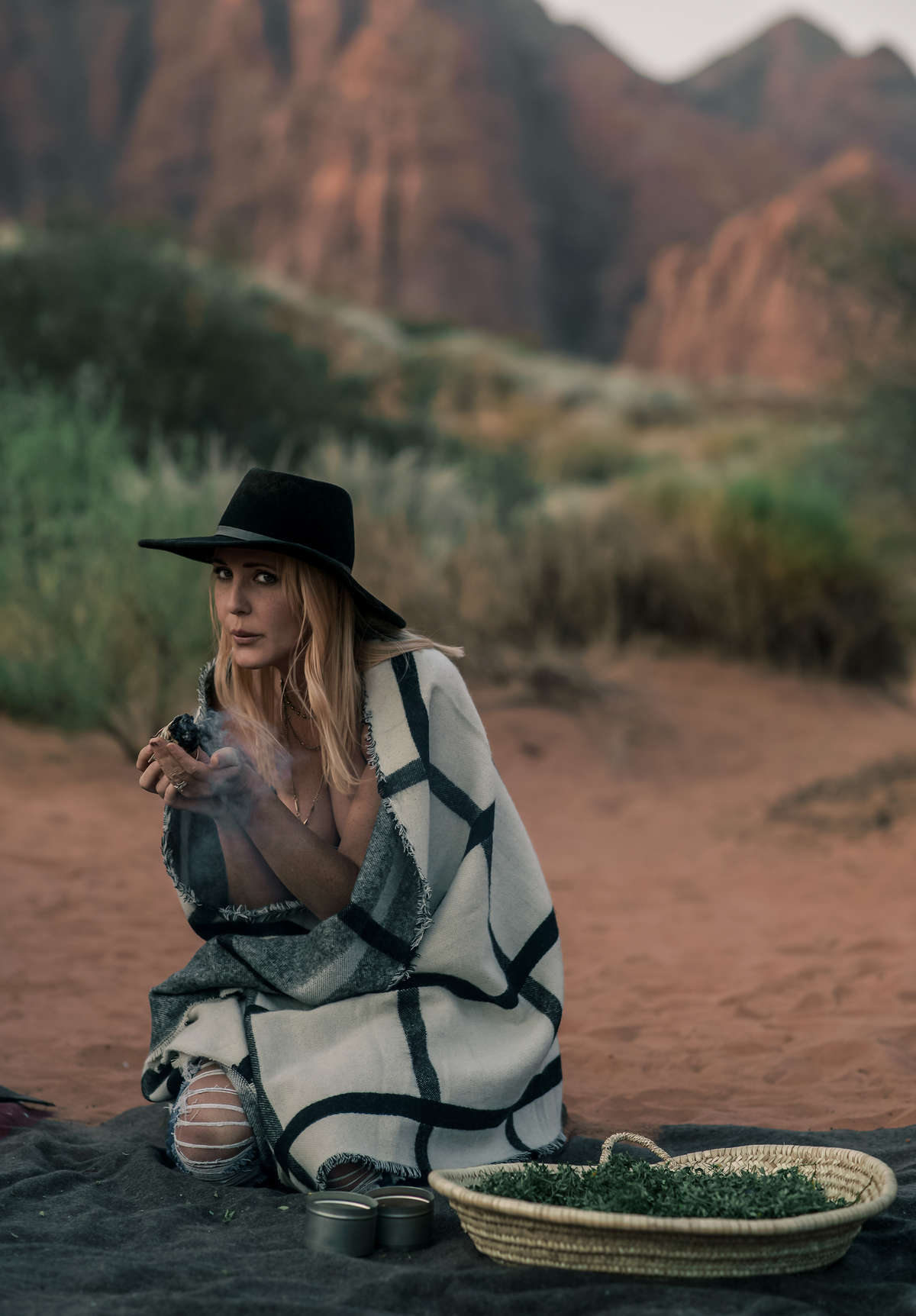 We are the caretakers of Good Medicine.
All of our formulas are meant to be blended (or not, it's up to you). We could have made product after product for whatever skincare issue you are dealing with at the time. But instead, we created a line of basics that can stand on their own, or be mixed with each other, resulting in something brand new and exciting. Look to your own intuition and be guided by self love as you explore and experiment. There is no wrong way.

As we honor my grandmother's legacy, we take great care, as she did, to use only the very best ingredients. What we can't gather from the wild desert ourselves, we obtain from the best sources while maintaining the strictest quality standards. We never test on animals and all our ingredients are always ethically sourced. There are never any "fillers" in our magical blends. Every ingredient is necessary and actively creates the desired result. Grandmother cares about the earth, and so do we, which is why we carefully pack every order in eco-friendly, biodegradable packaging.

Good Medicine has been handed down by the women in my family over the years. Today it continues to be 100% women-owned and operated. We make each and every product ourselves, in the USA. You always know exactly what you're getting with Good Medicine. And what you are getting is fresh herbs that thrive in the desert moonlight and have absorbed the mystical energy of the desert soil, processed by hand with love, bottled with care, and sent to you, along with our fondest wishes.

XOXO,

From our desert home with love,

Whitney & Karen