Eco-conscious Wild-Harvesting
Save now and save our planet. Good Medicine celebrates Earth Day with a special 25% savings on all products from our wild-harvested botanicals. Our love for mother earth is demonstrated by our stewardship and sustainable practices. We use only what we need and give back to carbon-reducing initiatives.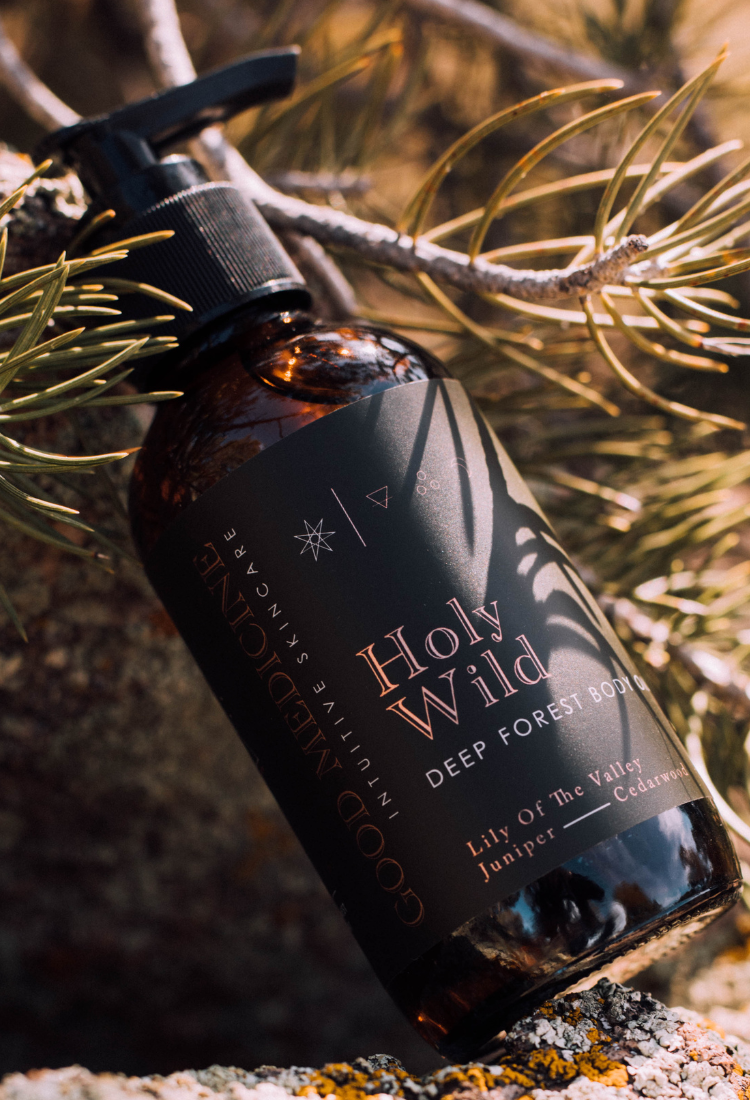 LILY OF THE VALLEY, JUNIPER & CEDARWOOD


Step into a lush forest, teeming with life. This gorgeous body oil transports you to an emerald dream. Lily of the valley, fresh juniper berries, and cedarwood invigorate and rejuvenate the body and mind while luscious oils of avocado, kukui, and olive hydrate and nourish your skin, leaving you glowing and fresh.


This is the Holy Wild – the sacred dance of all that is. Listen as whispering trees share the secrets of the forest.

USE IT REGULARLY
Hydrates & moisturizes
Protects & heals
Guards against environmental toxins
Fights infections

SELF-LOVE RITUAL
After a warm bath or shower, while the skin is still damp, apply a generous amount of Holy Wild to the entire body. Breathe softly into the deep, earthy aromas of sweet grasses and wild lilies, vibrant juniper, fresh fir trees and cedarwood. Surrender the mind, body and soul and enter a tranquil green forest.
FREE Full-Size 4oz.