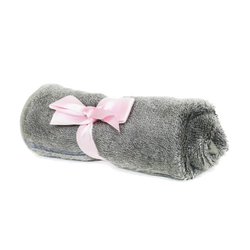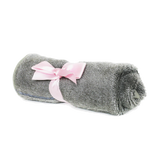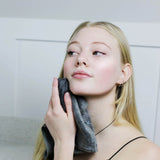 Good Medicine Beauty Lab
Softest Bamboo Washcloth

We searched far and wide for the highest quality washcloth to accompany our lovely desert-born products.... and we finally found it! Our Softest Bamboo Washcloth is sourced locally, near our desert home, and made by a company that shares our ethos. It is made of clean, eco-friendly viscose-from-bamboo fabric that naturally repels odors and allergens. This cloth pairs lovely with our cleansers to leave your face soft and feeling refreshed. Avoid harsh scrubbing to remove makeup and grime. The natural fibers whisk them away virtually effortlessly.
Extra-smooth, slightly twisted yarn is loomed perfectly to 600 grams per square meter for increased comfort. Bamboo fabric is also naturally moisture-wicking and odor resistant.

 Measures 13"x13"
We are women who know what we want. When we set out to create a line of clean, luxury skincare formulas SIZE was a top priority. Because yes, size matters. We want our customers to feel pampered, unlimited, and connected to our products. This is why we create highly-concentrated formulas (a little goes a long way) but we don't stop there. We strive to surpass standard sizes you have become accustomed to.
We feel like beauty industry standard sizes just aren't good enough. Our full-size facial formulas are usually twice the standard size. Our Deluxe Minis last for 2-3 weeks rather than a single-use sample that you find at the beauty counters. So go ahead, there is plenty in each bottle to treat yourself like the goddess you are.