Collection:

Mature, Moody Skin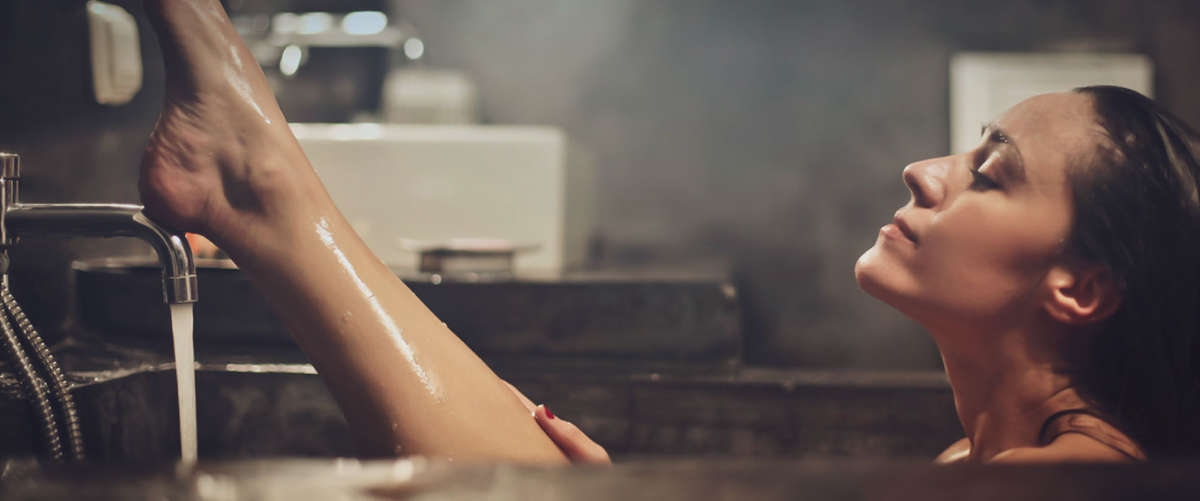 How do I know if my skin needs aging support?
The first signs of aging start on the surface of the skin. If you're noticing fine lines, wrinkles, or loss of volume and elasticity – your skin will benefit from these inspired blends formulated especially for maturing skin.
There is wisdom in loving ones self.
With age comes increased wisdom and a newfound freedom to love yourself as you are. We believe beauty comes from nourishing ourselves with actions of self-love and care. It's not about wrinkles. While nothing can stop the passage of time, making conscious choices to care for your skin will soften the process. The key: repairing the moisture barrier. A consistent skincare routine, healthy habits, proper sun exposure, nutrition and hydration are also important factors when caring for your skin. These healing formulas are hand-selected to repair and rejuvenate your skin, so you can live, love, and flourish at any age.
Intuitive blends for mature skin
When to use it? Use Honey Dew morning and night to help your skin feel revived by providing valuable hydration and antioxidants. Apply it under your face cream but, if you wish, it can also be used in place of your moisturizer.
Why we love it:
Honey Dew Youth Nectar
is made with whole-plant ingredients that are loaded with naturally-occurring vitamins and minerals, and treats delicate facial tissue to a healthy dose of antioxidants. The result is a fresh, lively complexion. Luscious, raw juices of cucumber, grapefruit, lime, and potato deliver anti-aging moisture and work to correct uneven skin tone, lighten age spots, and remineralize your skin. It's called "developing fluid" because it noticeably firms, tightens, and strengthens skin.
How to use it:
1 / Activate your natural moisture barrier to restore a balanced, resilient skin tone:
Place a small amount of Honey Dew on your fingertips and apply to the face and neck area with light tapping motions. Begin at the forehead and follow the bone structure around the eyes, cheek bones, nose and chin line, finishing at the neck and chest. This lovely tapping motion enhances the performance of the serum and drives the concentrated, vital ingredients deep into the layers of the skin.


2 / Firm the skin's natural contours to define facial structure:
Apply with a light upward sweeping motion, as if you are removing dust from your face. This motion will help define your bone structure. As Honey Dew combines with your own precious skin oils, your face will look smooth and moist, and will feel like a flower in morning sunlight.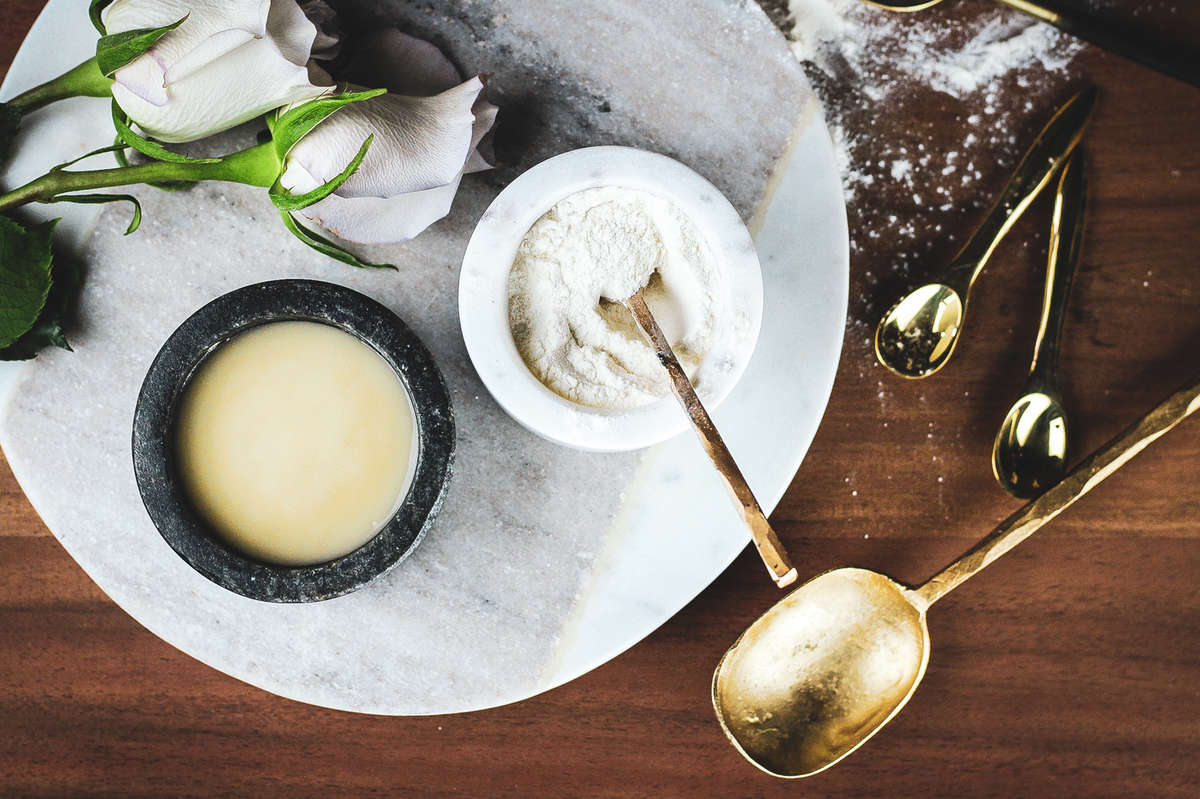 When to use it:
When you notice unwelcome age or sun-damage spots. Use to cleanse in the morning to combat age spots and discolorations. Spot treat spots three to four times a week for 30 minutes.
Why we love it:
This blend combines our proven brightening formulas to alleviate skin discolorations, dullness and uneven skin tone.
How to blend:
4-5 pumps of
Honey Dew Youth Nectar
+ A sprinkle of
Ashes Reincarnation Cleansing Grains
.
In the palm of your hand, combine Honey Dew and a light sprinkle of Ashes.
Rub your palms together to activate the blend prior to application.
Apply in a circular sweeping motion, adding a tiny sprinkle of fresh water if needed.
Let it rest on the skin for a moment for an extra brightening action before rinsing with fresh water. For spot treatments, please allow it work for up to 30 minutes.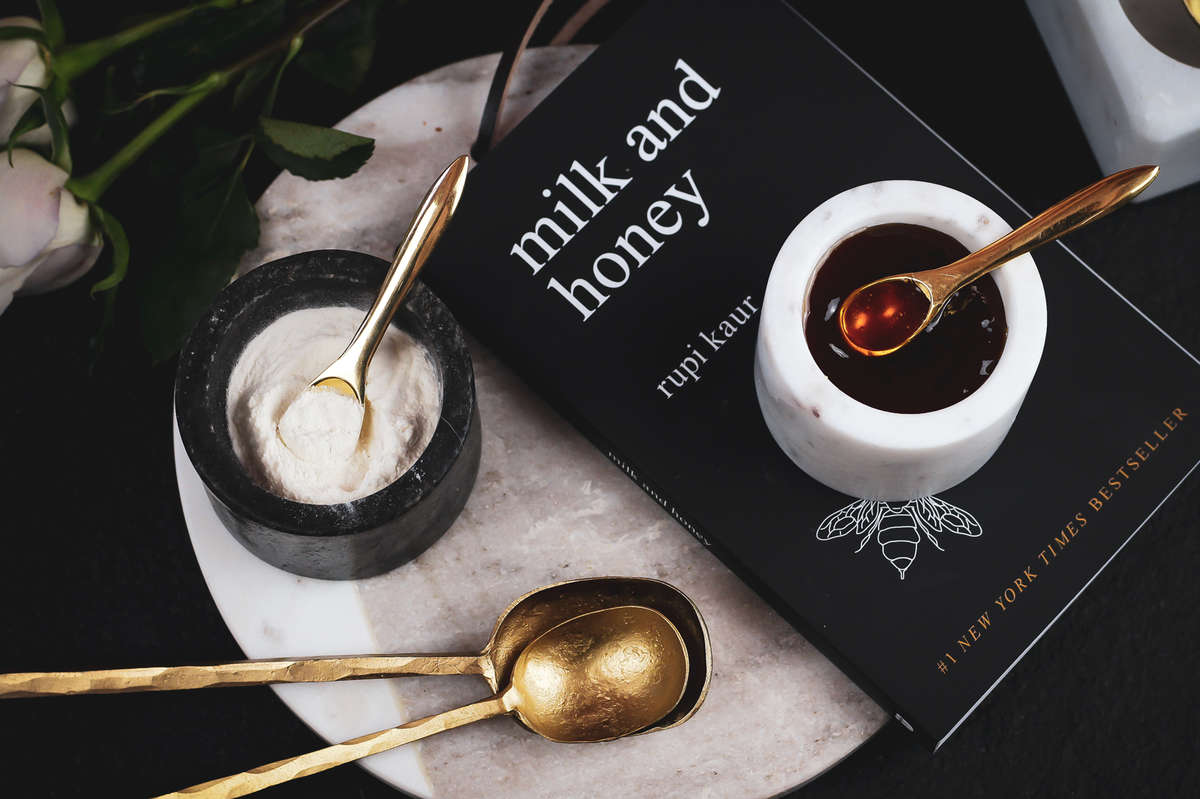 Honey Bee +

Ashes

= Nectar Mask
When to use it:
Use this blend when your skin feels a little dull and could use some hydration and nourishment. Indulge twice a week to brighten and deeply nourish the skin.
Why we love it:
This mask is rich, creamy, sensuous, and full of beneficial plant medicine to help imbue parched skin with moisture and increase cell turnover.
How to blend:
A dollop of Honey Bee Revelation Mask + a sprinkle of
Ashes Reincarnation Cleansing Grains
Place a dollop of Honey Bee in your palm and sprinkle a quarter size amount of Ashes on top.
Using your fingertips, blend the formulas together before applying to the entire face and neck area.
Let it rest on the skin for up to 20 minutes.
Slightly wet the hands, then using small circular motions, gently massage your fingertips over the skin for a few moments before removing with a warm moist washcloth.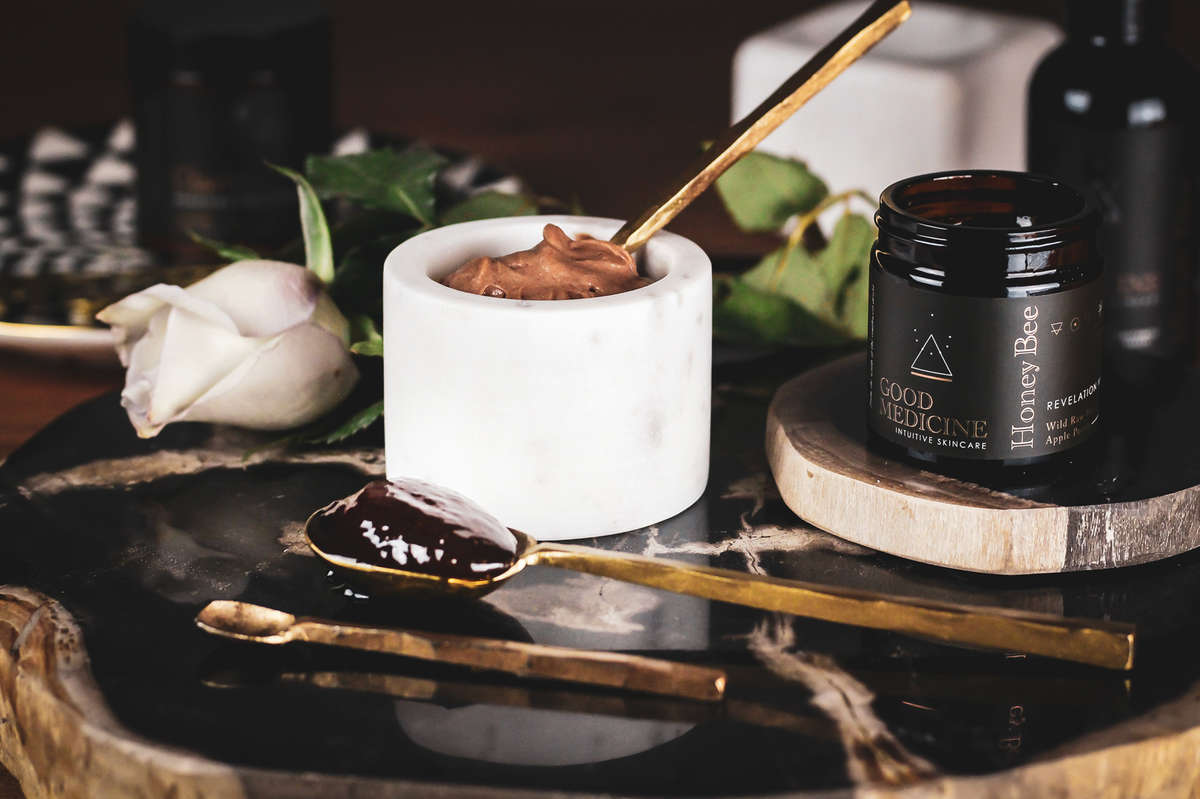 When to use it:
When your skin is dull and begging for exfoliation and hydration. Use this mixture once or twice a week gently polish and reveal fresh skin.
Why we love it:
This nutrient-dense compound clears the skin, delivers moisture, and immediately improves skin tone. Skin instantly becomes plump, hydrated and refreshed.
How to blend:
A dollop of
Sand Red Desert Mineral Polish
+ a dollop of
Honey Bee Revelation Mask
Lightly apply the prepared mixture to dry skin with fingertips or a masking brush.
Let it rest for 10 minutes.
Slightly wet your hands before moving your fingertips in gentle circular motions over the skin for about 30 seconds, turning the mask into a creamy exfoliating compound. Take care not to press too hard into the skin.
Remove with a warm moist washcloth.
While the skin is still damp, apply a few spritzes of Breeze.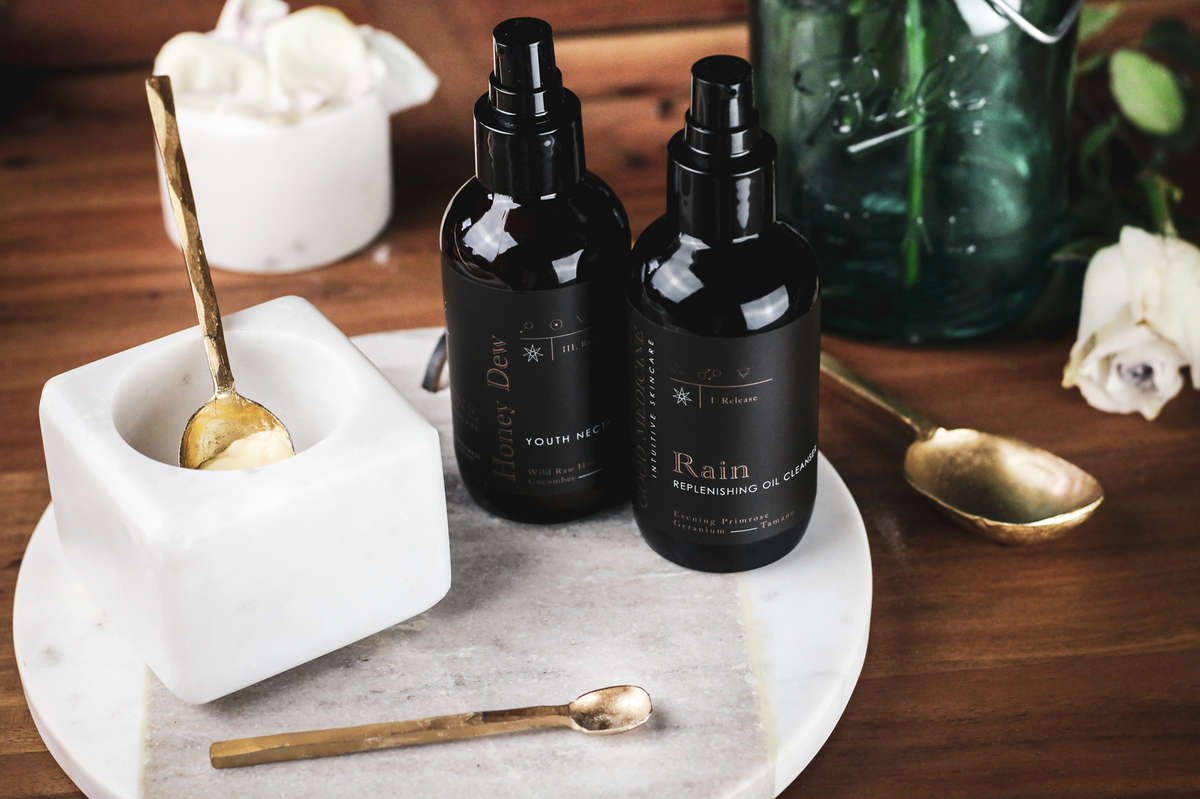 When to use it:
When skin is thirsty, dry, and could use some major hydration. Use this mixture after spritzing with
Breeze
and before applying
Clarity Awakening Face Cream
.
Why we love it:
Superfoods and powerful oils create a lightweight blend that quickly hydrates and forms a breathable layer of protection from the elements. Using this blend before applying
Clarity
will pull your face cream deep into the skin, resulting in soft supple skin that lasts all day.
How to blend:
1 pump
Honey Dew Youth Nectar
+ 1 pump of
Rain Replenishing Oil Cleanser
Cleanse the skin thoroughly with Rain.
Apply a few spritzes of Breeze Revival Mist to aid in penetration of creams and serums and to cool the skin.
Apply the prepared mixture of Rain and Honey Dew to the entire face and neck area using your fingertips in light tapping motions until it feels completely absorbed.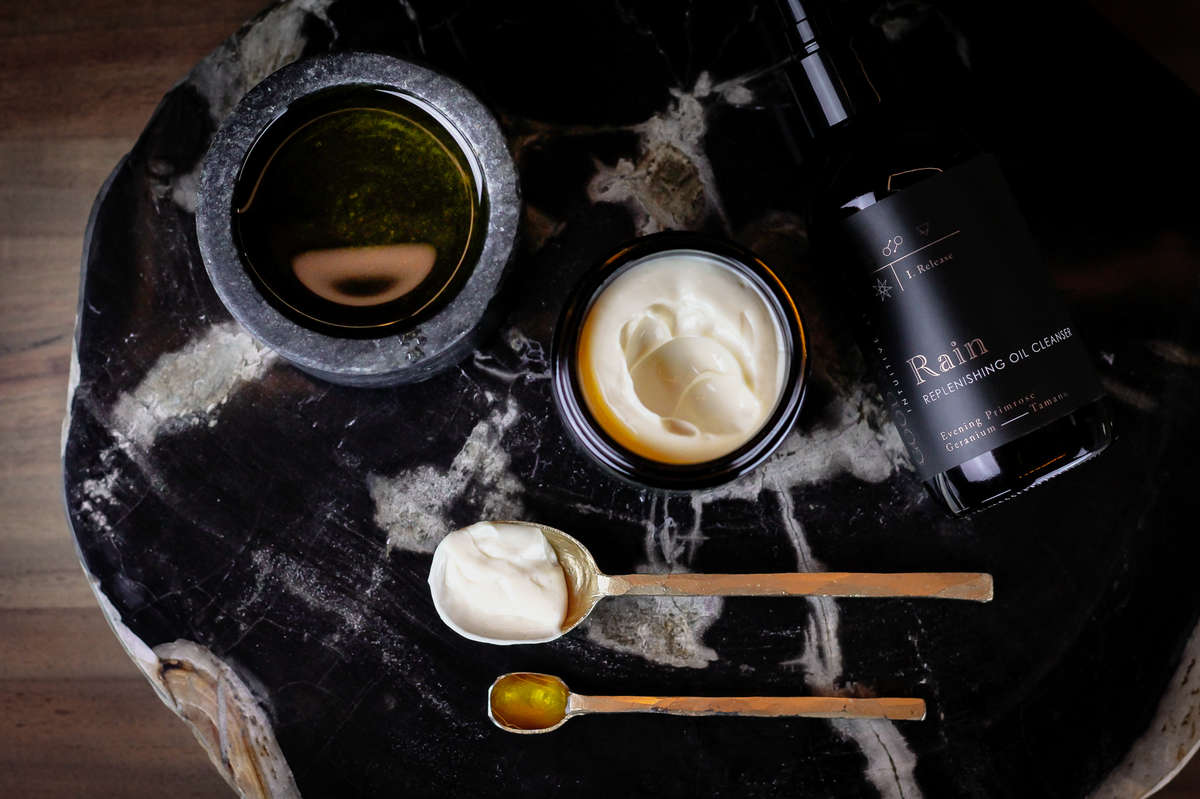 When to use it: Your skin has been acting up and it needs to rehydrated and rejuvenated overnight.

Why we love it: Adding or proprietary blend of oils to your face cream transforms it into a restorative powerhouse.
Cleanse the skin thoroughly with Rain before bed. (If you were wearing makeup you will want to repeat your cleanse.)
Apply a few pumps of Purity Perfectly Clear Tonic and feel your skin tingle with freshness.
Apply the prepared mixture of Rain and Clarity to the entire face and neck area using your hands to gently press (not rub!) this gorgeous blend into the skin. Close your eyes and take a deep breathe, setting the intention for a peaceful sleep and deep healing.
Shop our mature skin formulas